Hey friend,
Back in the first week of May, Dave and I took a couple of days off to get away to Whidbey Island, a short drive and ferry ride from Seattle.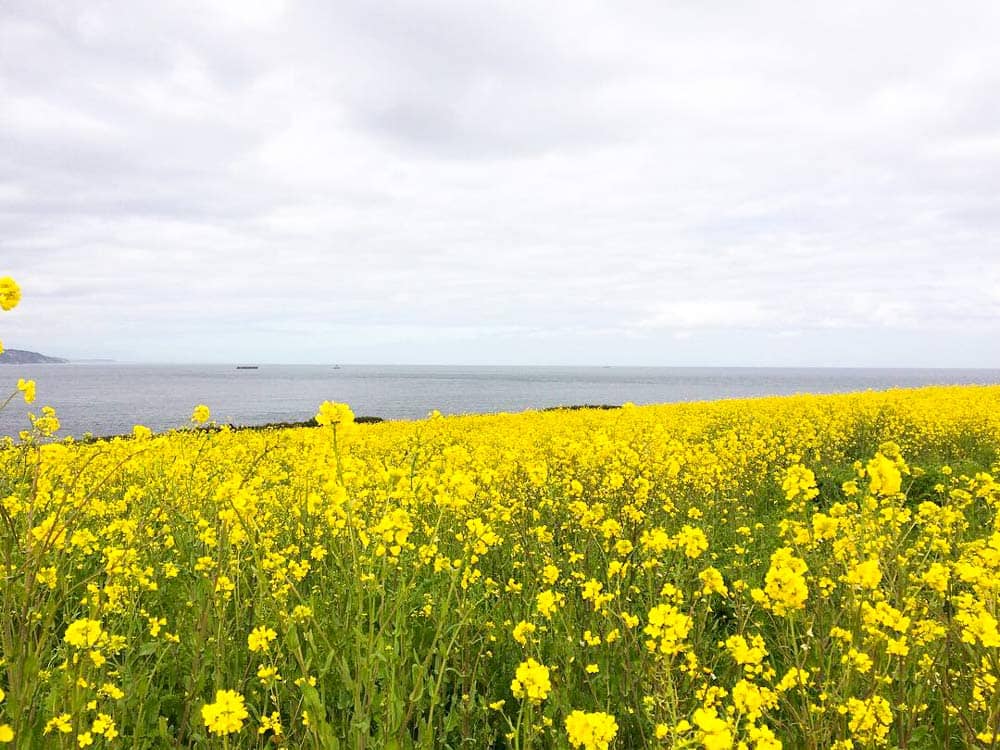 We wanted to spend time together and relax away from our daily routine.
We're independent people with different interests and schedule, so it's easy for us to do our own thing and not connect with each other intentionally.
We stayed at our friends' beautiful studio for a couple of nights, and on the second day, we went out to some of the state parks and did hiking and birdwatching.
Dave's always been a bird nerd 🦅🤓, but me, not so much.
I like nature and animals, but birding seemed sort of too stationary?? I'd get frustrated and bored because I didn't know what I was looking for/at.
Every time he would stop to see something, I'd be like (inside my head, sometimes out loud, maybe) "Ugh, again??? I only see brown dots fluttering around. Let's keep walking."
I know, not a very fun companion for your birding activity 🙊
Maybe it's more of a mature person's thing, because I'm learning to enjoy it more as I get older.
(Or maybe it's because I finaly figured out how to adjust my binocular 👀 so I could actually see the things 😂 It helps.)
We hiked around Fort Casey State Park, Ebey's Landing, and Coupeville and spotted a bunch of neat birds.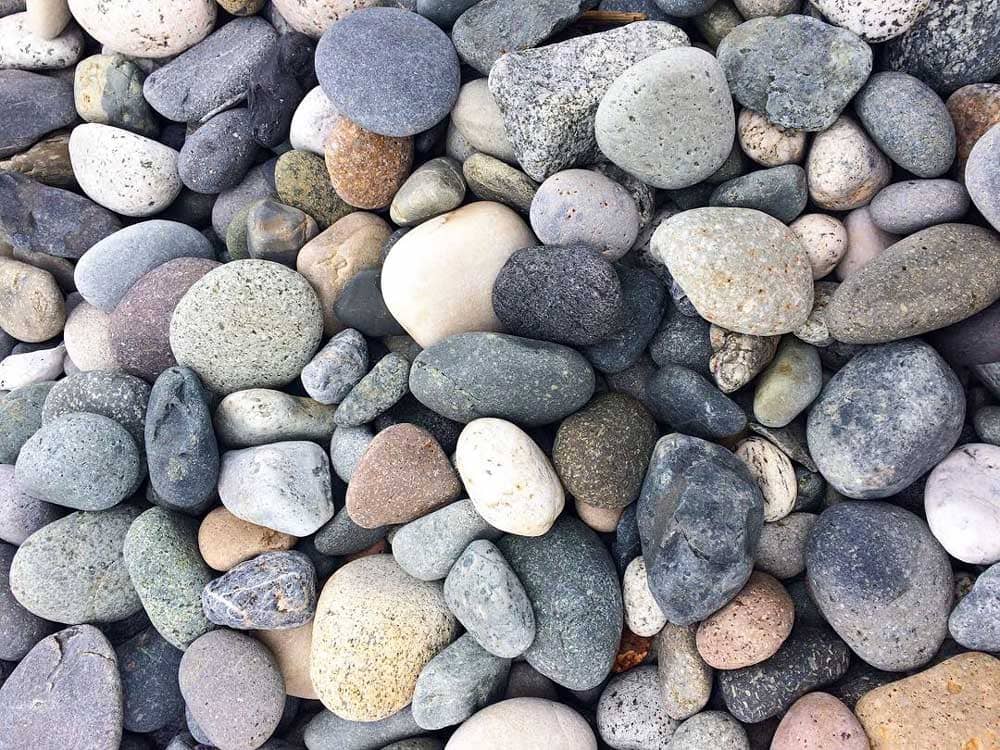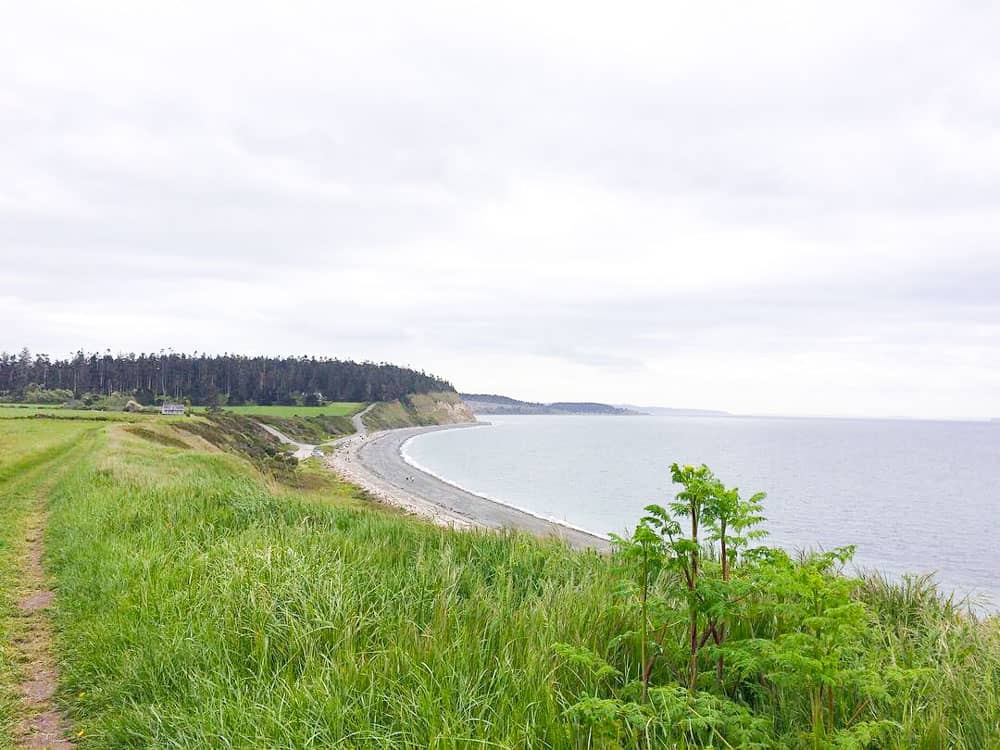 Later, I sketched some of the birds to document the fun time we had.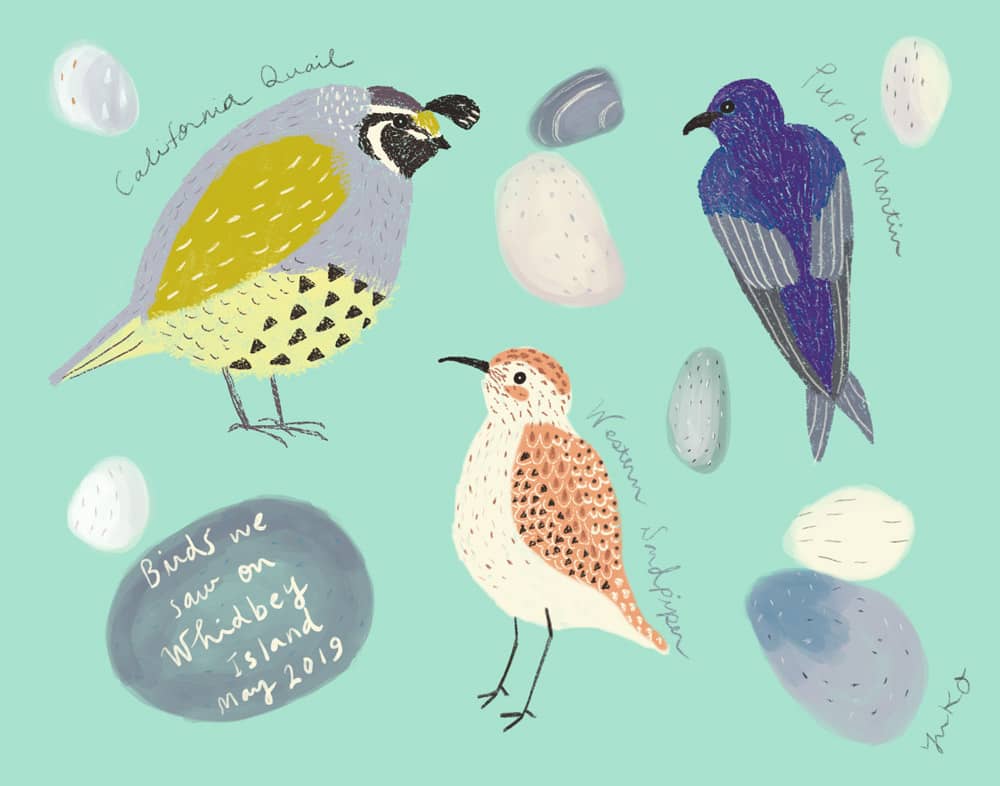 And they turned out so adorable 😻
It inspired me to learn more about the birds and draw more.
And then I thought, wouldn't it be so cute to create a new design with birds of Washington 🤔??
The answer, of course, is YES, it would be SUPER cute.
I asked my Facebook friends for bird suggestions, and boy they had so many great ideas!!
(If you were one of the people who helped me, THANK YOU!)
Here are some of the birds I've sketched for the new artwork.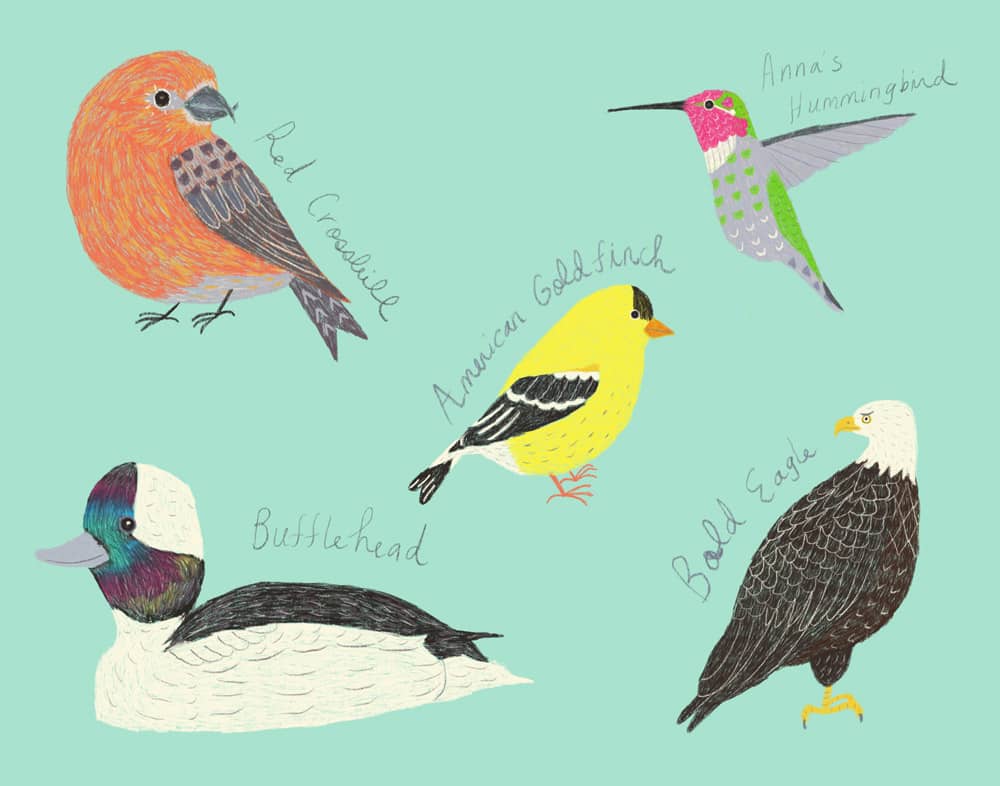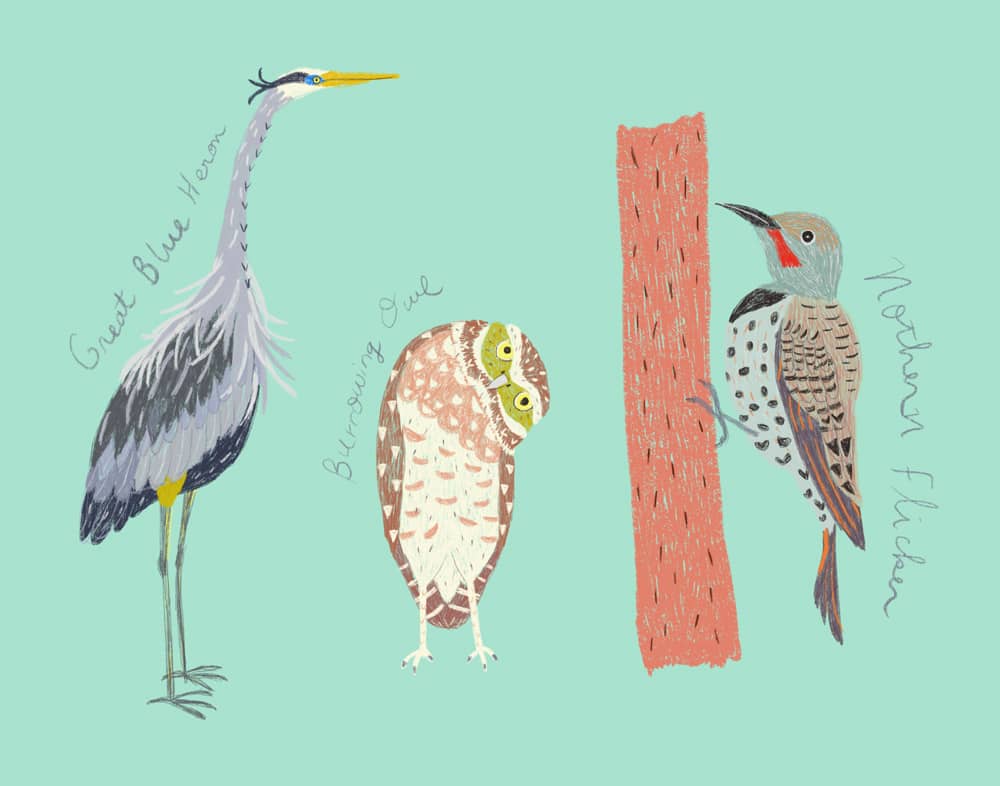 I'm having a lot of fun with these little birds, and the new print will be available in late June when my new collection debuts!!
Stay tuned, my friend.
xo