Happy Pride!🌈
You may have seen my announcement on social media that I've recently joined the Board of Directors at the NW Network of Bi, Trans, Lesbian & Gay Survivors of Abuse.
I'd worked for another local DV org for 14 and a half years before making a transition to working in Honeyberry Studios full-time and have always been a big fan of the Network.
So I was honored and surprised when I got an email from my friend, Eli, who is the Board President at the organization a few weeks ago.
In his email, he said he thought I'd be a great candidate for the position and asked if I'd be interested in joining the team.
I was very excited for the prospect of joining the Board but hesitated to say yes at first because I didn't feel qualified.
When I pictured "Board of Directors," I imagined a group of people who are white, older (than me), upper-middle class, and have a corporate job or a "real" business.
(You know, not a "handmade" kind of business…)
I didn't fit the profile at all 🤷🏻‍♀️
Big imposter syndrome kicked in, and I was swallowed in a whirlpool of "what ifs" and worst-case scenarios.
What if I suck at the job? What if I couldn't deliver what they expected from me? What if I make a bad decision or give terrible advice? What if it's more time-consuming and stressful than I think?
I was afraid they'd find me out.
They'd be disappointed and it'd be super awkward. And then they'd wish they'd never asked me to join the team, and now they have to have a meeting to make a plan to gently exit me from the Board and never speak about it ever again.
I know, my imagination runs WILDsometimes – it's good for my creative work, but not so good for other situations 😛😭
Eli and I had a few back-and-forth about the logistics and my concerns – he patiently reassured me that I had a combination of qualities they were looking for.
While I still felt an imposter-syndrome hangover, I wrote this letter of intent.
That's when I knew I really, really wanted to do this.
So I was very happy when I got a call from Eli several days later telling me that I was officially IN! 🥳
Interesting, though, that my imposter syndrome got even worse when I shared the news on social media.
A lot of people sent me kind, encouraging messages and congratulated me. It was wonderful and overwhelming at the same time.
Overwhelming because a lof of the comments were about me as a person, like "you're great" or "you're wonderful" and I didn't feel I deserved it.
I was telling Dave how these comments were making me uneasy because I hadn't actually done anything yet.
A little voice inside me was saying, "Yuko, anyone can join the Board. But what are you going to accomplish? You've been away from the work for so long. Do you remember half of the things you said on your resume?"
Yeah, right. People should really hold off on congratulating me until I do something awesome.
Maybe I shoud've kept it a secret.
And then Dave said, "You know you're gonna do great work, right?"
Right.
Sometimes when my brain tells me I can't do something, I listen to the people I trust, who say "yes you can."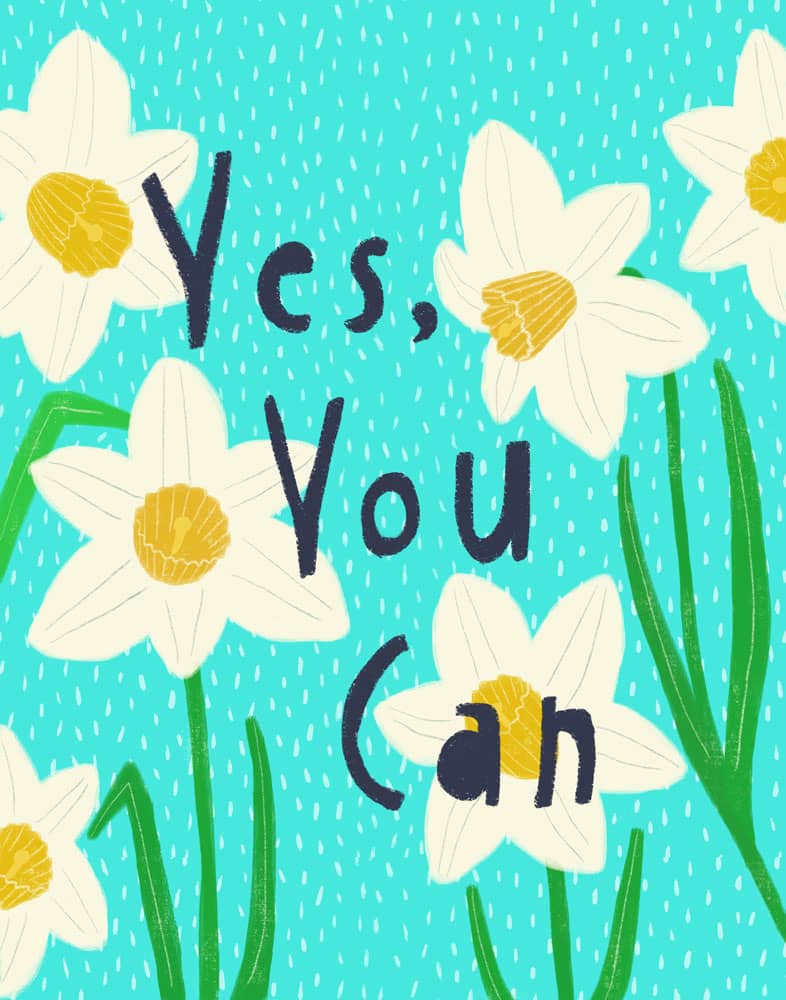 If I trust their judgement, and they say they believe in me, then I should believe in myself, too, you know?
It's so meta, but I think you get it.
And that's how I've gotten over the most recent bout of self-doubt.
Being uncomfortable with something new and unknown is healthy.
I know I'll continue to have moments of insecurities throughout my life – after all, I'm a human being with lots of feelings (LOTS) – but I'll also continue to learn and practice skills and tools to manage them more effectively so I can get back to being my whole self more quickly.
Why am I telling you all this?
Well, because I wanted you to know it's OK if you feel this way too.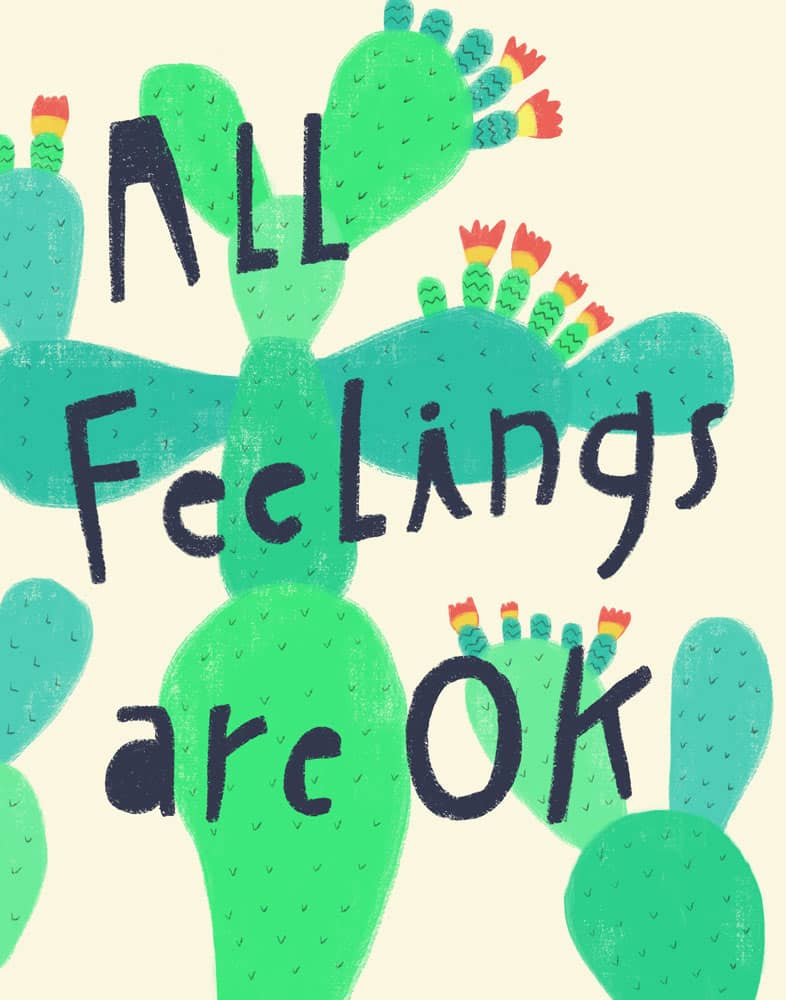 You're not a robot🤖
Sometimes we stumble and get stuck. There is no shame in that, my friend.
I know you can, too.
xo
ps. my friend Sarah at Saltstone Ceramics is having Queer and Dear show throughout this month and July! Go enjoy the work of amazing queer artists in person or online 🥰